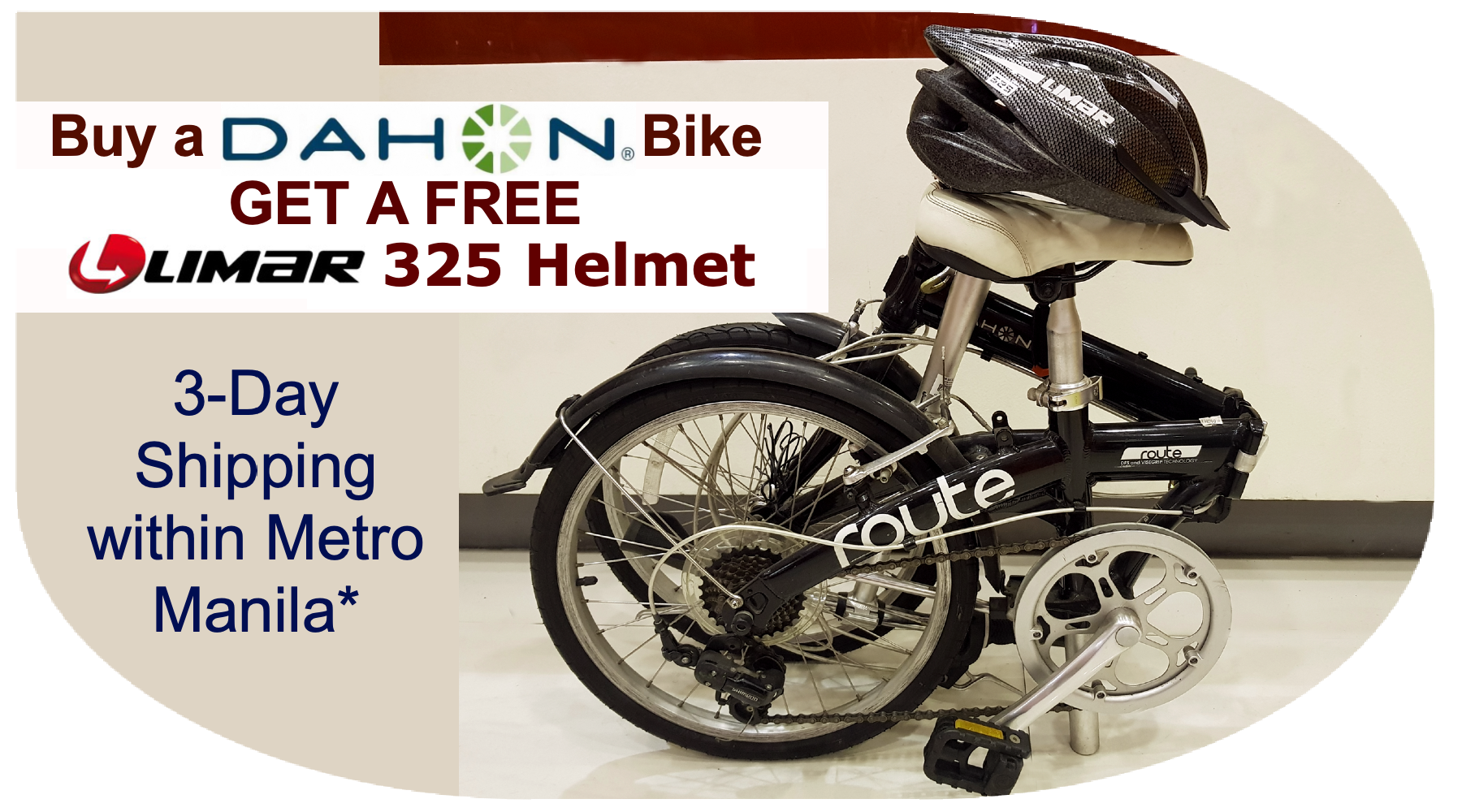 Dahon and Limar July Promo
Buy a
GET A FREE
 
325 Helmet
with 3-day Shipping within Metro Manila!*
Use Promo Code
*Terms and Conditions:
Promo valid until July 31, 2020 or until supplies last
3-day shipping is only applicable within Metro Manila. Shipping days are counted only from Monday to Friday (excluding holidays). Payment cut-off time is 11 AM. Orders paid after 11 AM are considered orders paid on the next working day.
Procedure:
Choose your Dahon Folding Bike and click "Add to Cart"
Choose your Limar 325 Helmet and click "Add to Cart"
Click the cart button on the top right corner of the page
Click the "checkout" button
Enter the discount code "DAHON&LIMAR" and click apply. It should now show that the Limar Helmet is FREE.
Choose your delivery option
3-day Dahon Promo only if you're delivery address is within Metro Manila, or
Outside Metro Manila Delivery and email delivery@raptor.com.ph for the delivery rate and payment
Below is what your checkout should like with your choice of Dahon Bike and Limar 325 design.