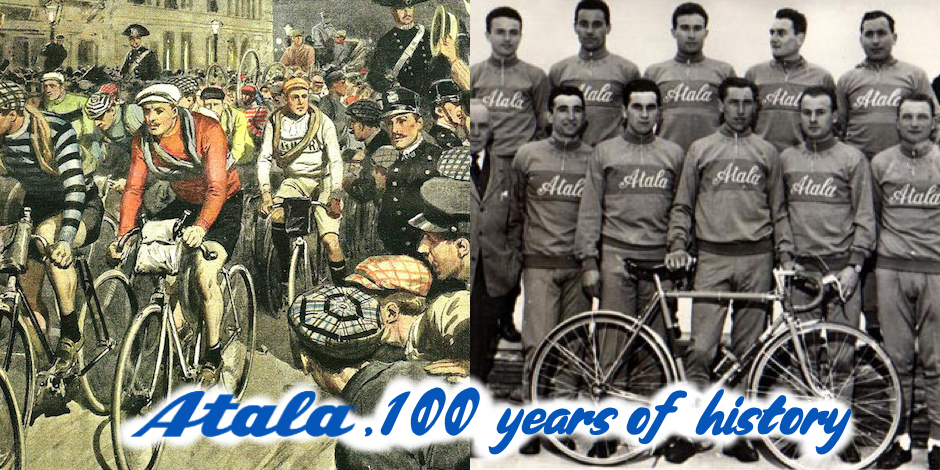 Atala Bicycles
Atala, 100 years of history
Atala means great passion for the bicycle and deep international know-how: essential elements to face all the challenges of the market and the most demanding bikers with the feeling and the impetus of the leader.

The brand was born in 1907 and Atala remembers with great honor that the winner of the First Giro d'Italia in 1909 wore his own shirt: Luigi Ganna. From 1921 Cesare Rizzato, a craftsman who built frames in Padua, began to produce under the Ceriz brand, to which the Atala brand was added followed by the prestigious Maino and Dei, which in the 60s animated the international competitive scenes as a leader . In 2002 the company took the name of Atala S.p.A and based in Monza, it is part of Accell Group since 2011, European leader in the bicycle and accessories industry. Atala realizes traditional, pedal assisted bicycles, a complete line of accessories and home fitness.
Today, as then, Atala's commitment has remained unchanged: designing and manufacturing top-quality bicycles in terms of technique and performance.
From the early stages of frame design and materials technological development, Atala carefully checks every detail to ensure the rider's best ergonomics in the saddle, maximum maneuverability and stability; driving.
We put our heart in the pedals.
Sale

Atala

✔ PRODUCT QUALITY: Modern and stable steel tube framework with a low crossbar that is safer for smaller riders. Impact resistant metallic paint fi...

View full details

Sale

Atala

✔ PRODUCT QUALITY: Modern and stable steel tube framework with a low crossbar that is safer for smaller riders. Impact resistant metallic paint fi...

View full details

Sale

Atala

✔ PRODUCT QUALITY: Modern and stable steel tube framework with a low crossbar that is safer for smaller riders. Impact resistant metallic paint fi...

View full details